Anne Robin is a professional calligrapher and stationer who specializes in a wide variety of services, including invitation suite design and production, envelope addressing, day-of wedding design, tattoos, logos, and more.. In addition to running her calligraphy + design studio in Los Angeles, Anne teaches in-person and online calligraphy workshops. Anne's work has been featured in numerous publications, including InStyle Magazine, Martha Stewart Weddings, and Brides Magazine. We're excited to share our interview with Anne, who shared some great advice for calligraphers of all shapes and sizes.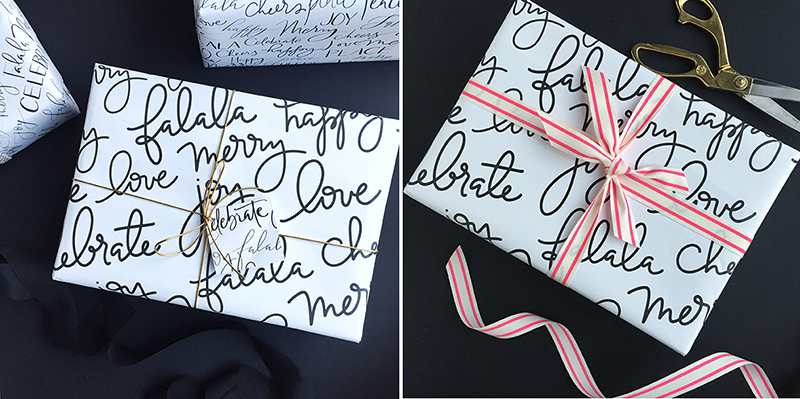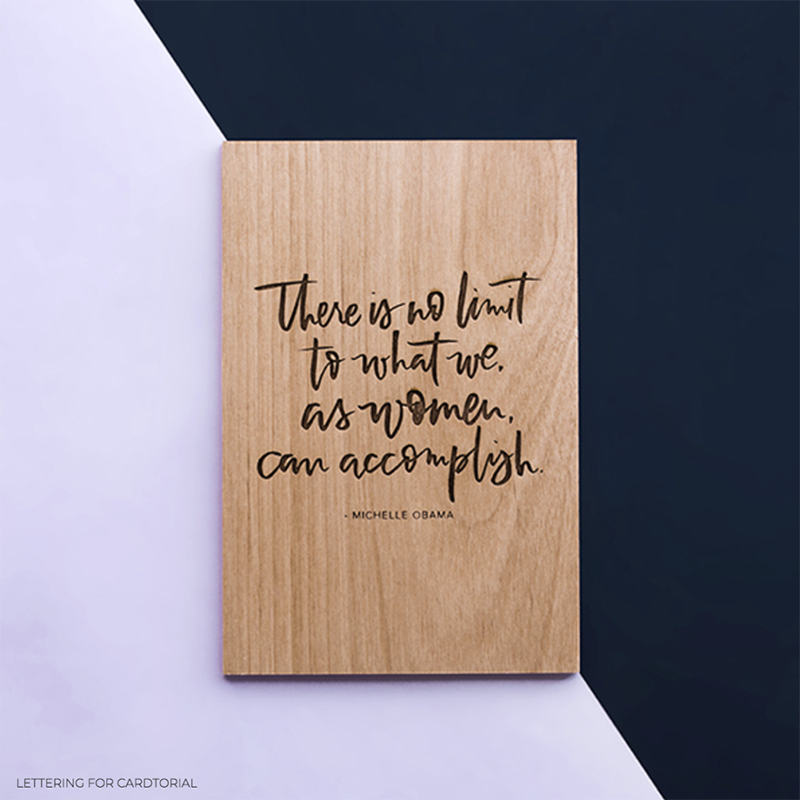 What were the most important steps you followed to grow your calligraphy skills into a business? What advice do you have for other calligraphers who are aiming to do the same?
Making good contacts is key. People who will send you work repeatedly for a long time so you don't have to constantly look for new clients. So in my case it is wedding planners, other designers, stationers, florists, etc. When I first started my (full-time) business in 2000, I literally walked the streets of NYC, portfolio in hand, and went into store after store and business after business to meet people and show them my work. I didn't have a website (not many people did back then,) and social media was non-existent. Today, it's a little different in that you can show your work in photos, etc, but I still would do the leg-work of finding local people who might need your services and introducing yourself in creative ways – e-mailing, a targeted email with incentives, something like that.
How do you balance multiple responsibilities (work life/home life balance)?
I am a work-at-home-mom and it is HARD to balance everything. I work full time, so I don't really have the luxury of only working when my kids are at school/asleep, etc, and my kids are not good at entertaining themselves, so I do have help taking care of them. I couldn't do it without that. But it's nice that I'm home so I can start dinner while I'm working, or do laundry, or pick them up from school if I need to. In the past I've also found it hard to stop working because I'm home and all the work is here. It's good to have boundaries and set hours for work time and home life. I'm getting better at it now – I try not to work on the weekends or on holidays. It helps to have a dedicated space for work away from everything else where I can shut the door and it can all be out of my vision, at least.
In this video, Anne Robin used a Tachikawa T-36 holder, Brause EF66 nib, and Dr. Ph Martin's Bleedproof White ink.
Are there any rules or standards in calligraphy that you think are better broken than followed?
I think all rules in calligraphy can be broken. I say this in my workshops all the time. I like to teach beginners very basic pointed pen calligraphy, and teach them all the "rules" but then once they learn that, tell them that they can break all those rules to make it your own. Calligraphy is an art and I think every artist's work should look different.
What's something you'd like to explore and get better at in the future?
While I started my career only doing hand calligraphy (on envelopes, place cards, other day-of items, etc), about 5 years ago I transitioned into more design work, so I am doing more and more production of all the paper for weddings and other events. I don't have a graphic design background, so I have someone that works for me doing all of my graphics stuff (vectors, suite layouts, mock-ups, etc.) However, I have realized recently that I need to get better at Illustrator, so that I can make changes more easily by myself without relying on someone else to do it, and also so that I can design more freely sometimes without having to translate it to another person verbally. So my goal for 2020 is to become very proficient in Illustrator!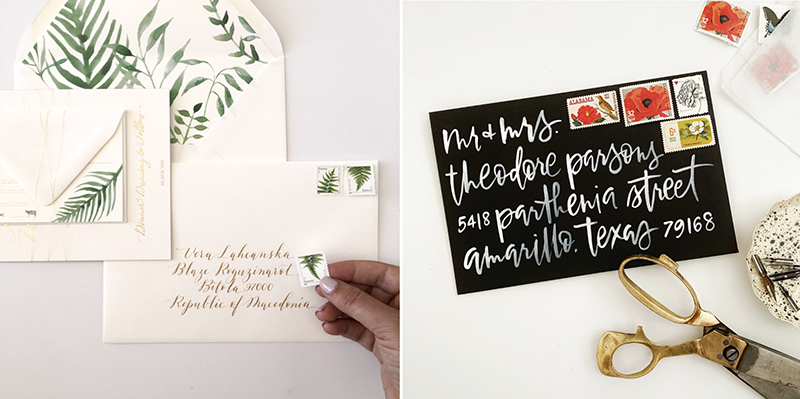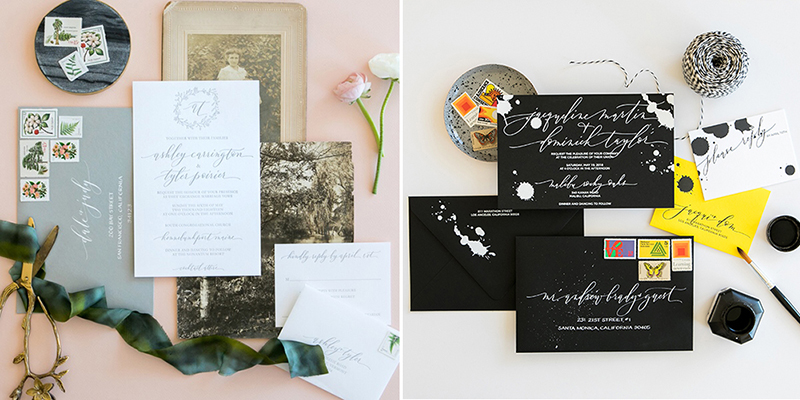 What are the best types of envelopes to write on? (describe your perfect, calligraphy-ready envelope)
SMOOTH envelopes! Handmade paper and paper that is really rough is very hard to write on with a pointed pen, although when I have to, I use a stiffer nib like a Nikko G and that helps. But smooth cotton paper (so the ink doesn't feather or bleed) is the best. Vellum is also fun and the nib glides right over it.
What are the best tools you can use (besides pen and ink) to make addressing envelopes easier, faster, and more beautiful? What tools and techniques do you use to write on dark envelopes, where using guidelines isn't quite as easy?
A lightbox is very helpful if envelopes are light in color and thin enough to see through. If not, I use a Slider Writer, (which I know is not being made anymore – I also bought the WR Tool Laser Square and Mat from PIA a while ago but haven't tried it yet) or I use the Envelope Template Liners that I developed and sell in my shop as a "stencil."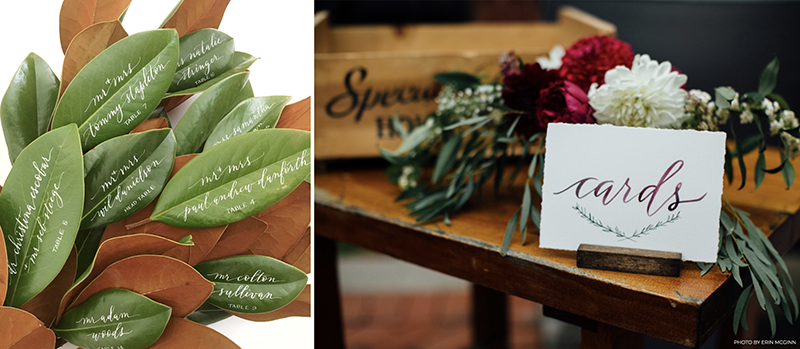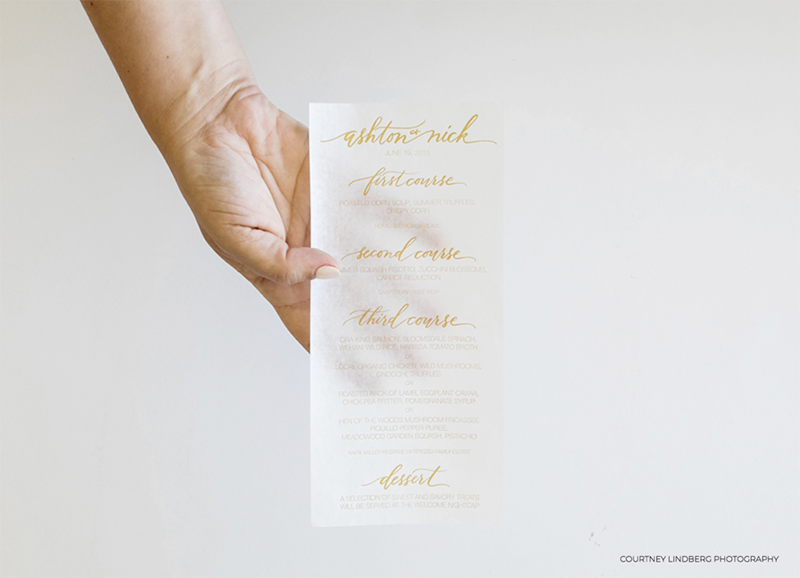 What tools and techniques do you use to make sure envelope calligraphy survives the elements on its way through the Postal Service?
Honestly, I don't do anything to envelopes to seal/waterproof, etc. Most inks and gouaches are not waterproof, but that's what makes them easier to work with, and also more beautiful in some cases. So there is the danger of an envelope getting wet and smudging a bit. But it doesn't happen often – we just cross our fingers. I do always try to hand-cancel suites that I design and mail, because that usually saves an envelope from getting dirty going through a machine, and having a super ugly huge stamp placed on it.
You do a lot of lettering projects for weddings (placecards, seating charts, menus, etc). Is it possible for you to choose a favorite project you've commissioned over the years?
Actually, my most favorite project was not for a wedding, nor was it even something I was paid for! I was part of a "team" that threw a baby shower for a friend (who is an incredible stationery designer), and I knew the invitations had to be incredible, because she is so, so talented. When she was pregnant, they were calling their baby "Burger" – and it just hit me that I needed to design a burger invitation. So we made a paper burger, in a kraft paper envelope, and each piece of the burger was letterpressed or foil pressed with my calligraphy with info about the shower. I have never been so proud or satisfied with anything else I have designed.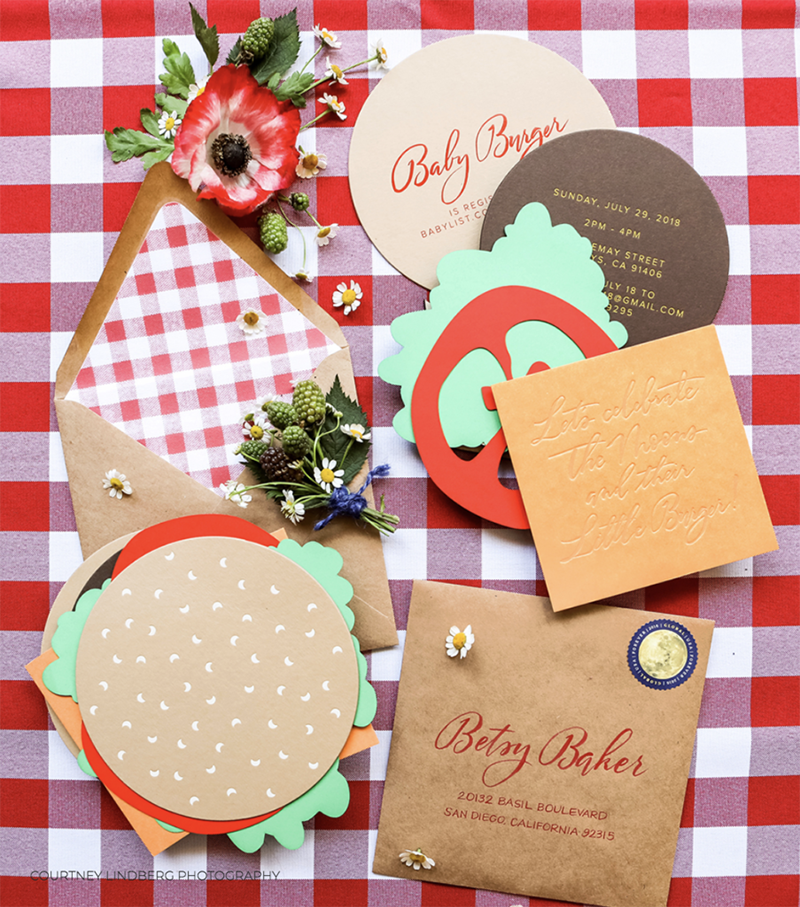 One of the most unique services you provide is calligraphy for tattoos. Can you walk us through the process?
I treat tattoo designs like I do logo designs. I feel like these designs should be absolutely perfect and representative of the person they are going to be tattooed on. Since this is a lifelong decision, it's not one to be taken lightly. So I typically talk to a client about the feel they are going for, about the calligraphy style(s) they like, about other tattoos they have seen that they love, and we go from there. I present a variety of options and then give them the chance to think about it and ask for revisions. Most times it is combining qualities of 2 or 3 of the options, or eliminating one aspect of an option, etc. Then I send a final electronic file of the revision for them to take to the tattoo artist. Usually I just ask that the artist follow the art exactly (they print it out and place it on the skin to go over with the needle) but sometimes if someone is using a particular artist with a signature style, I try to design for that style. For example, I recently designed 2 tattoos for someone going to a well-known tattoo artist who does single needle, fine line work, so we made sure the art really leant itself to that kind of style.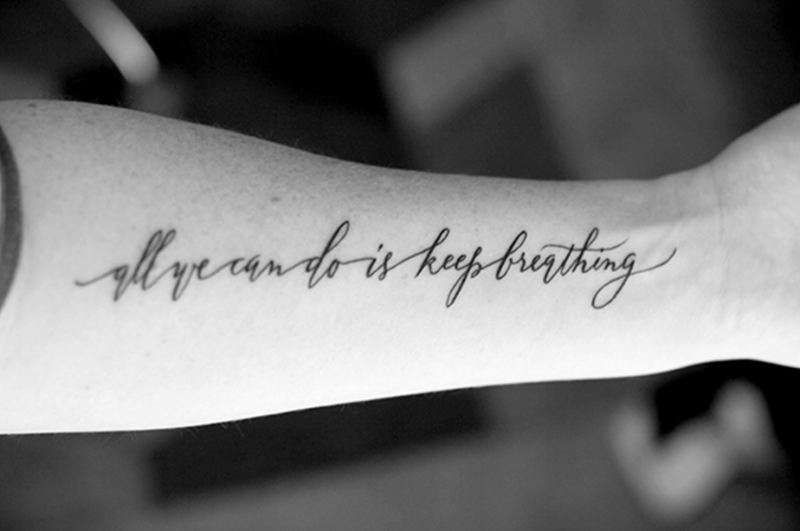 Planning a wedding is a very emotional experience for those who are getting married. You are very involved in the process, especially when doing day-of-design for clients. Have you had any experiences that have affected you (positively or negatively) when making work for people during such a pivotal time in their lives?
I once had a full design client who started out like a dream, saying that she trusted me implicitly and that I could basically do whatever I wanted for her, but then turned into a nightmare, micro-managing every single aspect of every single piece and playing crazy power games. It caused me so much stress and anxiety that I completely lost control in every aspect of my life, became anxious about everything, didn't sleep for weeks on end, and my mental and physical health really suffered. I learned A LOT though. I put new clauses in my contract, I know what to look for in preliminary meetings now, and I am now willing to fire clients right off the bat. That kind of stress is not worth it!
---
All images from Anne Robin. You can see more pictures of Anne's work on her website.
For a list of upcoming classes, click here.
You can also find Anne Robin on Instagram @annerobincallig, or on Facebook @AnneRobinCallig.
Thanks for reading!