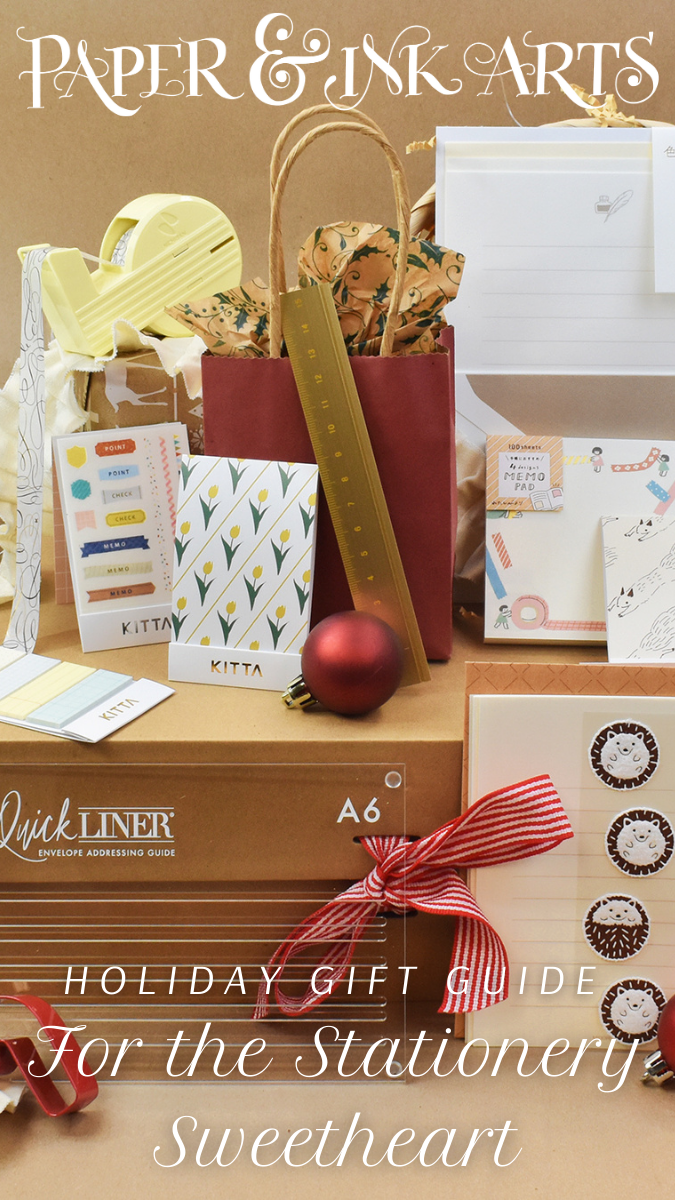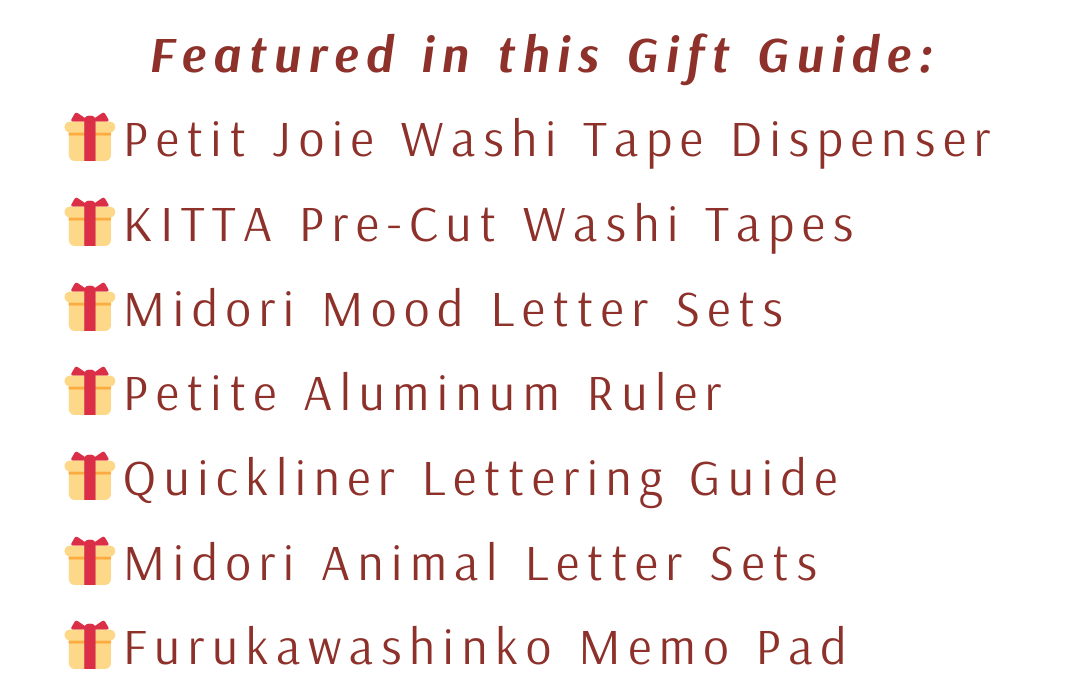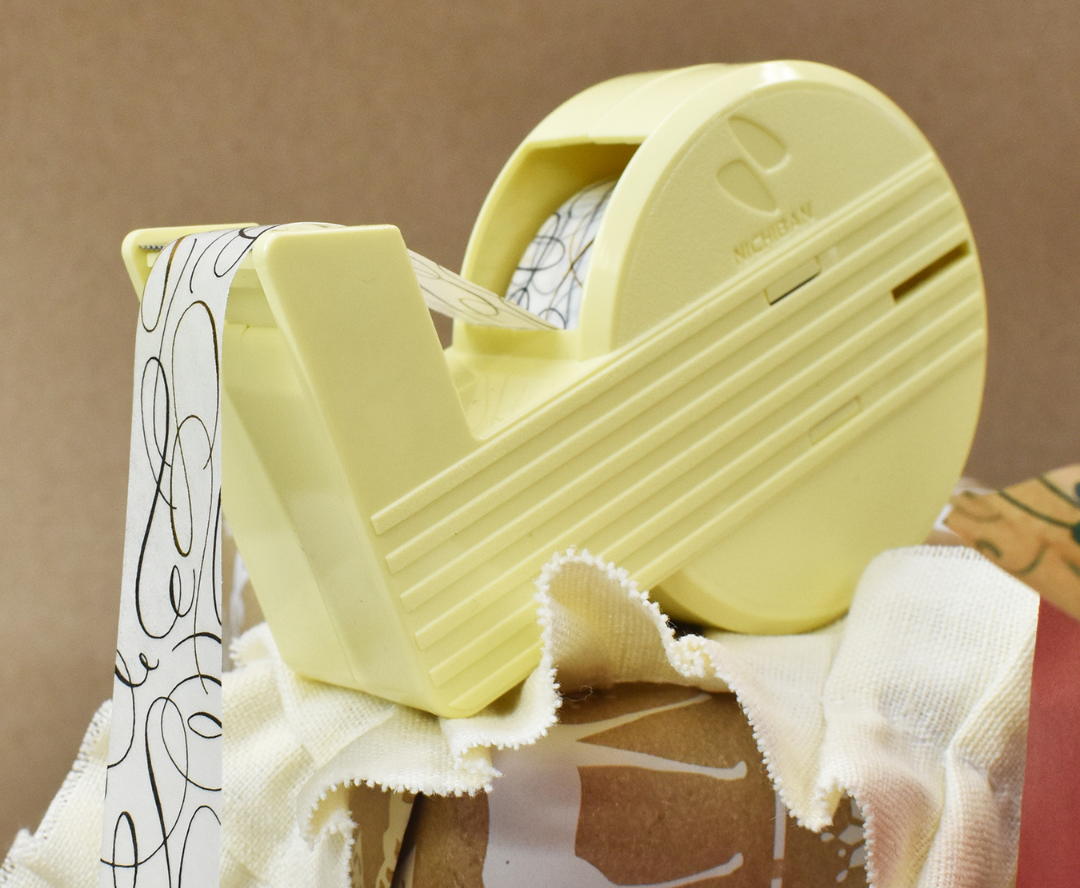 Don't settle for standard tape dispensers! These adorable Petit Joie dispensers
from Nichiban will keep your desk cute! They're compatible with tapes of 18mm
or less in width, and available in 3 pastel shades. Just pop it apart, insert your
favorite washi or masking tapes, and get to sticking!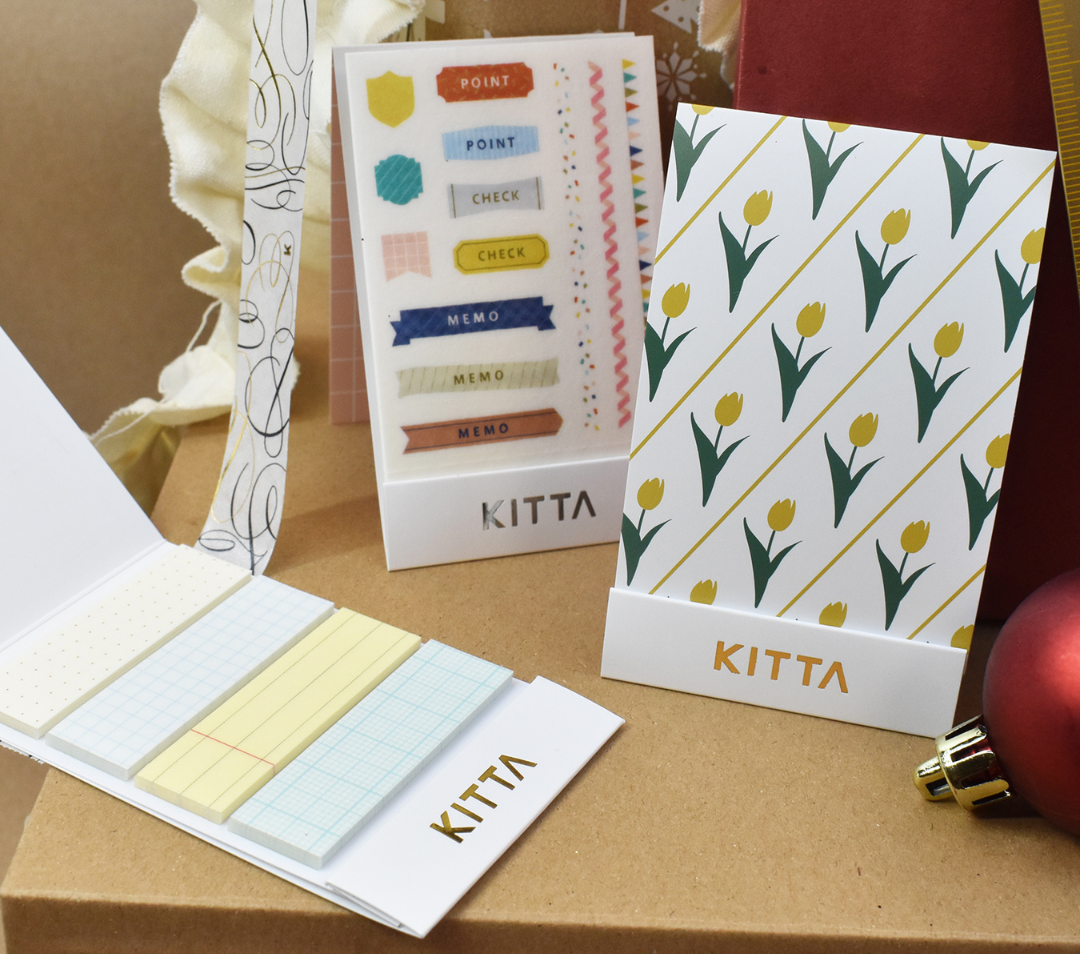 KITTA Pre-Cut Washi Tapes are our latest journaling obsession.
Each pack comes in a compact, matchbook-like package with individual
strips, making it as easy as peel, stick, and voila! Plus with KITTA Tapes,
you have the freedom to change your mind. Don't like where you've placed
a strip? Just lift it and place it somewhere else.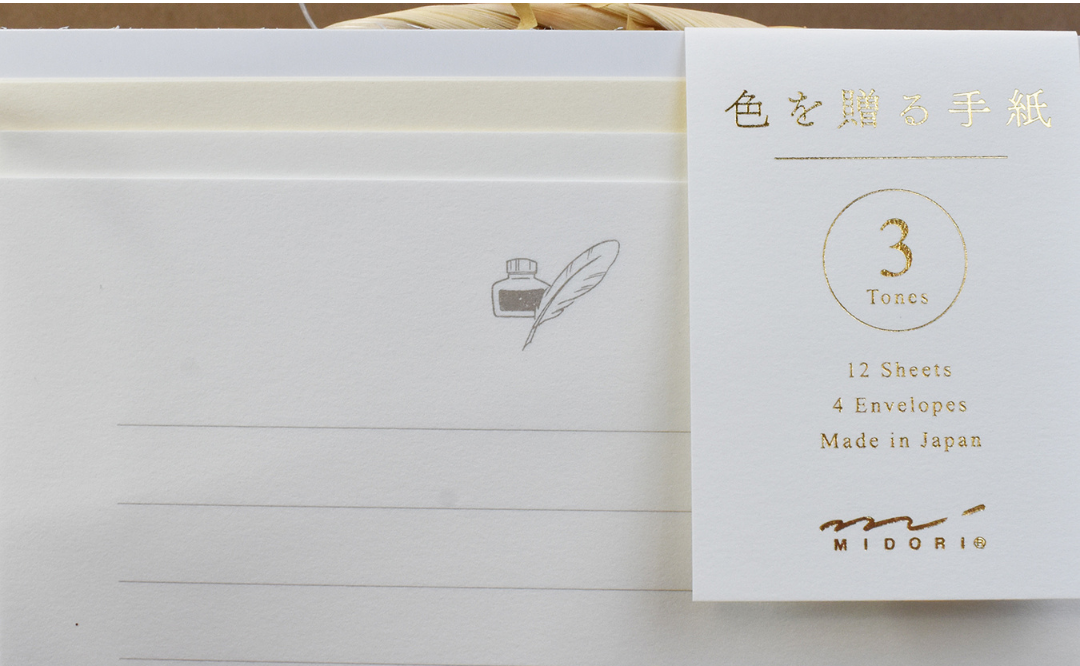 Midori's Mood Letter Sets will add a touch of elegance to your handwritten cards.
With 4 dual-tone envelopes and 12 lively sheets in 3 matching hues, each pack is
a work of art, designed from page to flap. Choose from Balanced Beige,
Breezy Blue, Gentle Green, and Passionate Pink.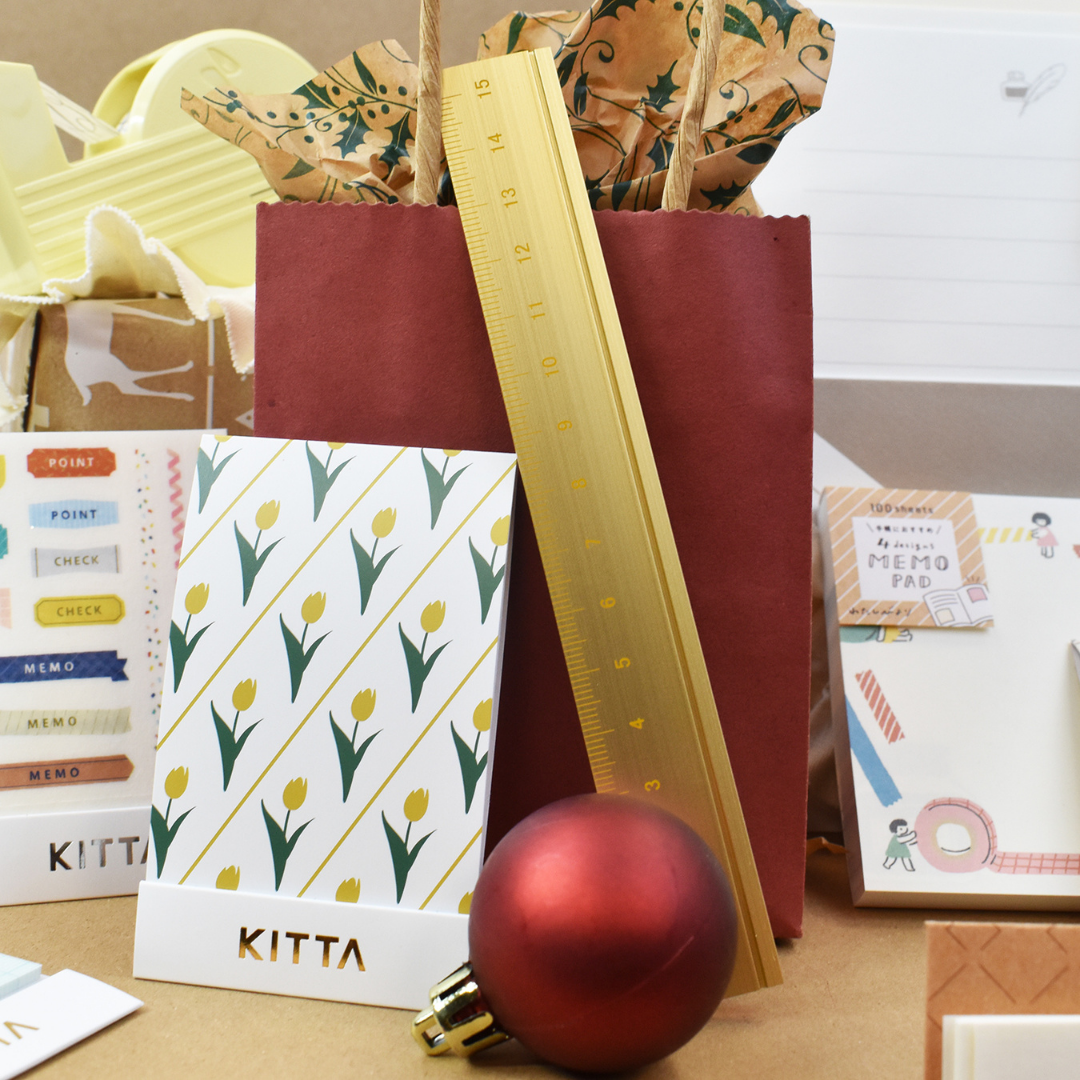 Add some pizazz while meeting your ruling and lining goals with this
petite aluminum ruler. With markings up to 15cm (6"), it's gorgeous
golden color will add a pop of elegance to your workspace,
desk, studio, or classroom.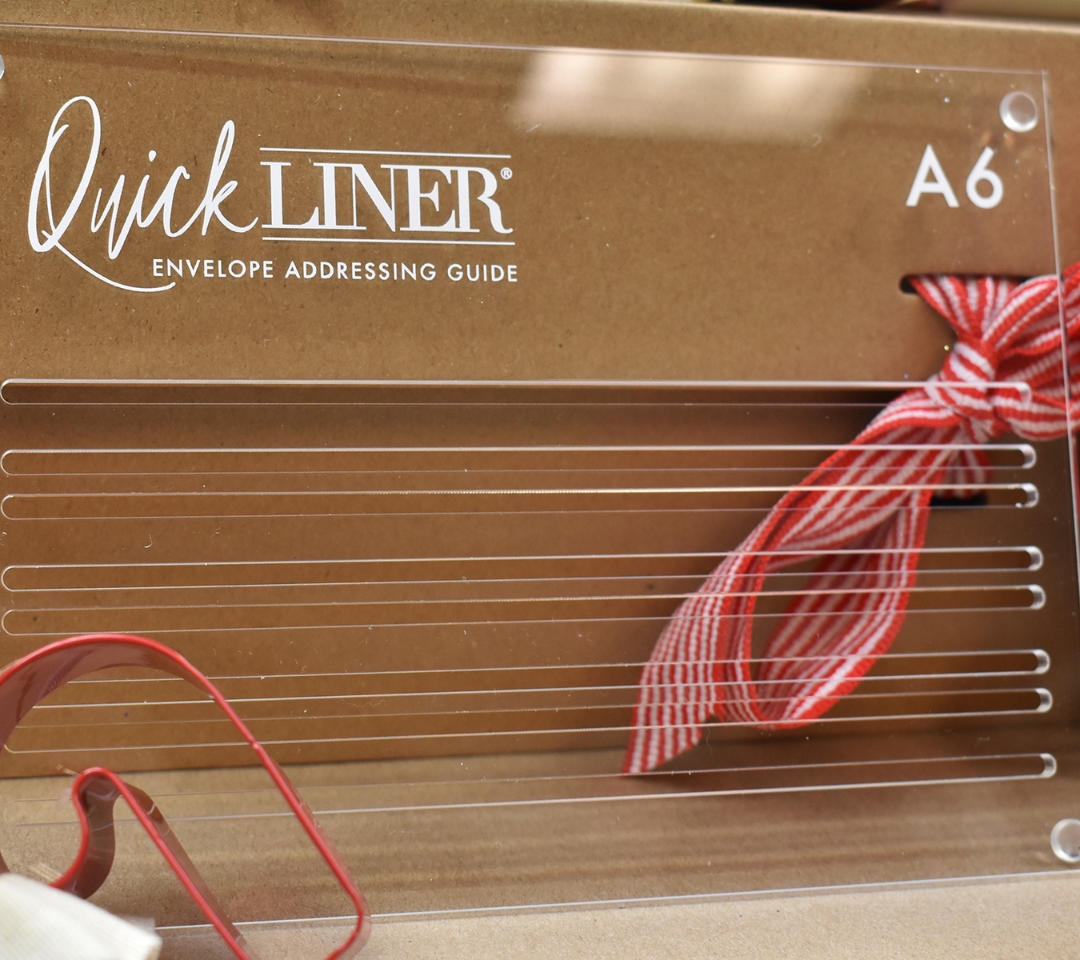 Say goodbye to crooked addressing and hello to envelope perfection with
Quickliner guides! Crafted from durable clear acrylic, each guide features
4 Ascender and 4 Baseline markers to ensure your letters sit pretty. And
the non-slip rubber feet keep everything in place, so you can focus solely
on your artistic flow. Choose from 4 sizes to match your envelope.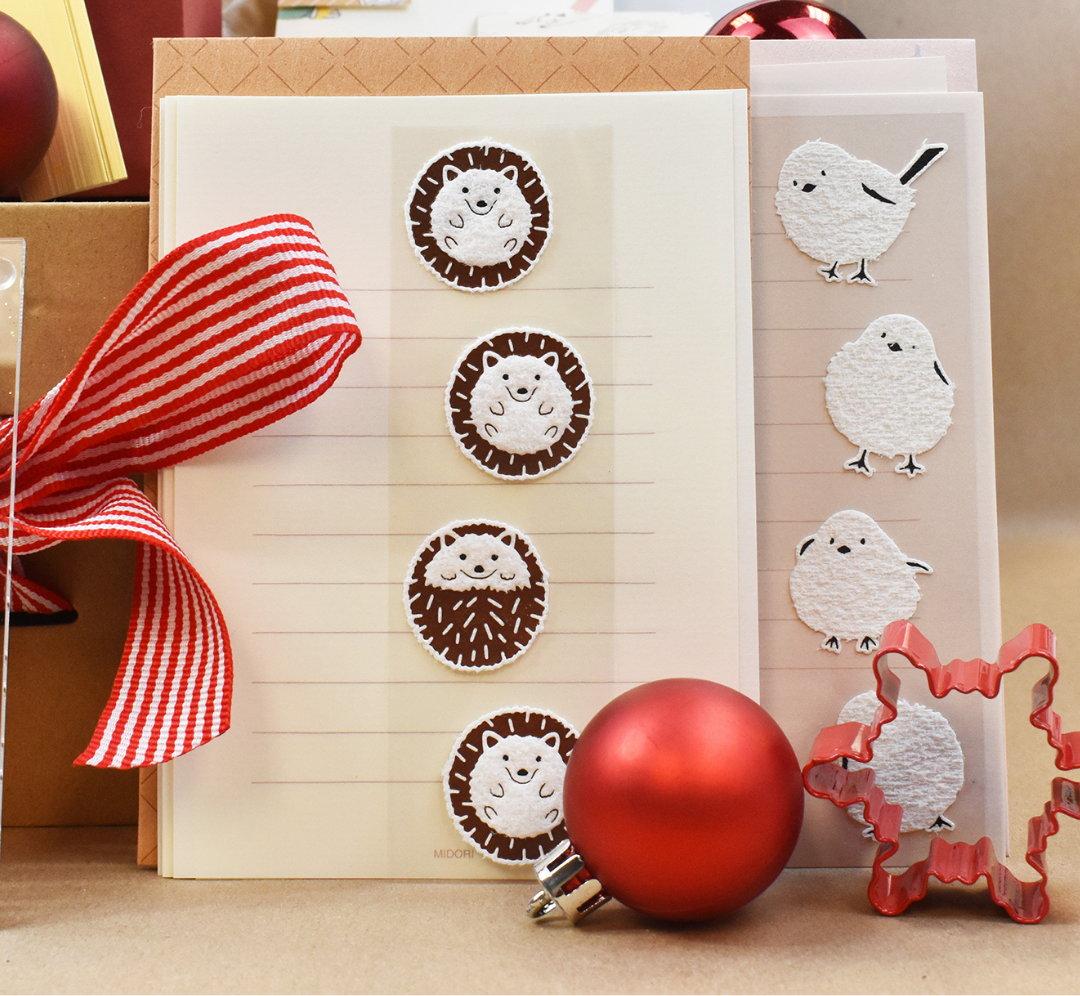 These miniature letter sets from Midori pack a whole lot of charm!
Included are 4 star-printed vertical envelopes, 12 sheets of lined paper,
and 4 fuzzy animal stickers for sealing. These correspondence sets are
adorable and sure to brighten up any recipient's day.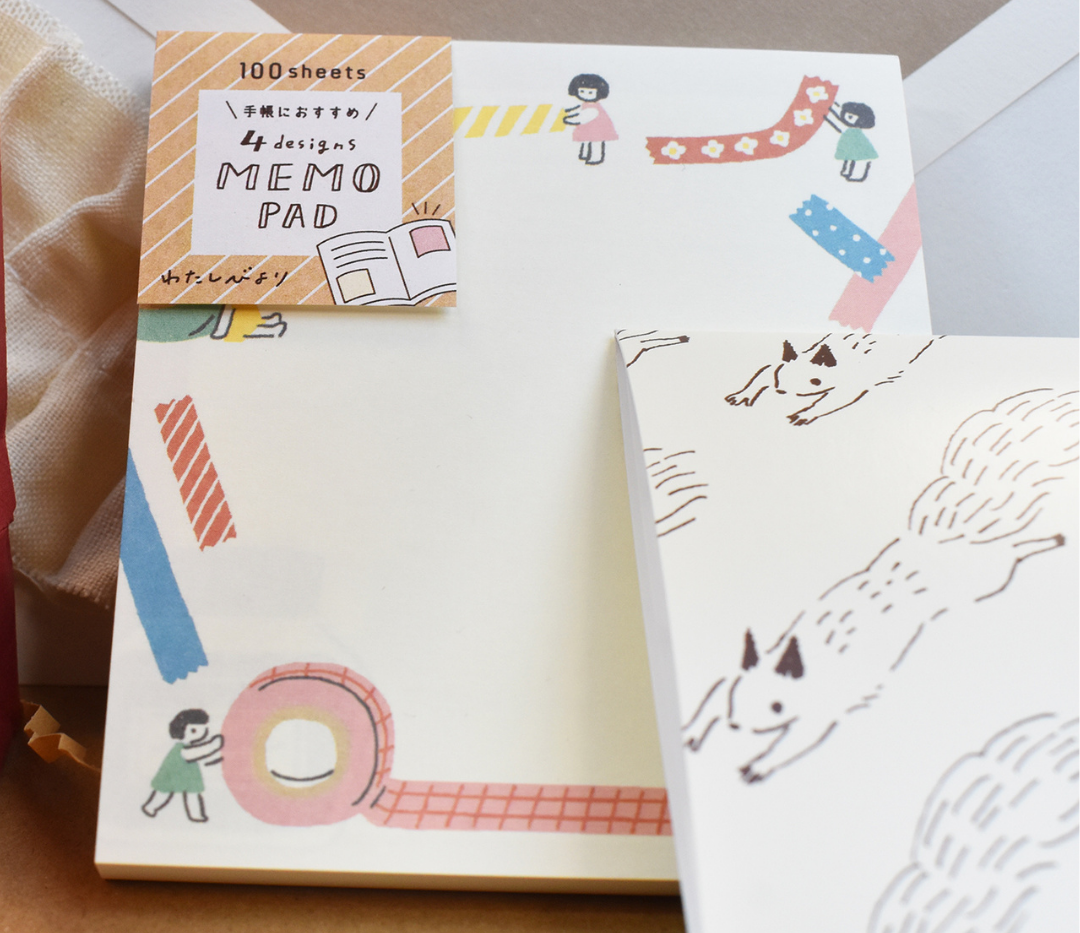 This memo pad from Furukawashinko will add whimsy to your everyday tasks!
It's perfect for jotting down notes, journaling your thoughts, or leaving a friendly
reminder for yourself, a coworker, or a loved one. Each feature 100
sheets and 4 various delightful stationery-themed designs.

Featured in this Gift Guide: